The Story
In 1849, two years after the death of his wife Virginia, Edgar Allan Poe is haunted not just by the specter of his beloved, but also by his many macabre stories. As he roams from room to room, searching for release from his personal demons, poe relives both his life and his tales. Follow Poe and the ghost of his wife Virginia as they take you throughout haunted Mayslake Hall and deep into the Madness of Edgar Allan Poe.
About The Madness of Edgar Allan Poe
"The Tell-Tale Heart" is one of Poe's most famous tales. High up in a garret above the streets of 19th C Baltimore, a frantic, disheveled man tells the audience his story of being haunted by the "vulture eye" of an old man and how he resolved to rid himself of that terror. As he weaves his tortured tale, he slowly draws the audience into his own insanity… Until a policeman arrives to investigate and events take an unexpected turn for everyone. Come join the journey into a man's madness.
"A masterful take on a master's work"
★ ★ ★ ★
– Herald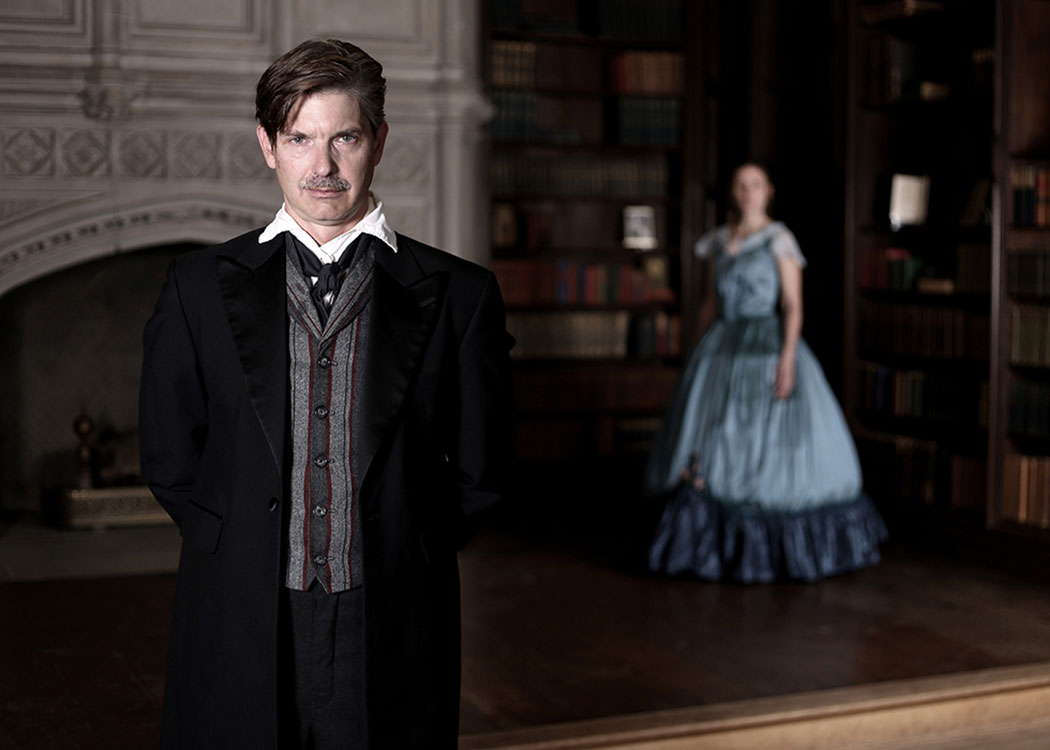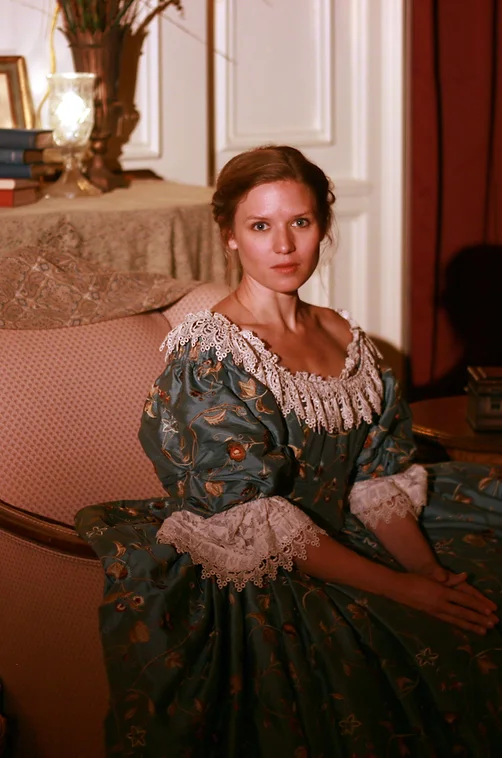 "A smart and heartfelt journey into the life and literature of the great American horror writer."
★ ★ ★ ½
– Chicago Tribune
"Rich with both psychological depth and supernatural scares."
– Examiner.com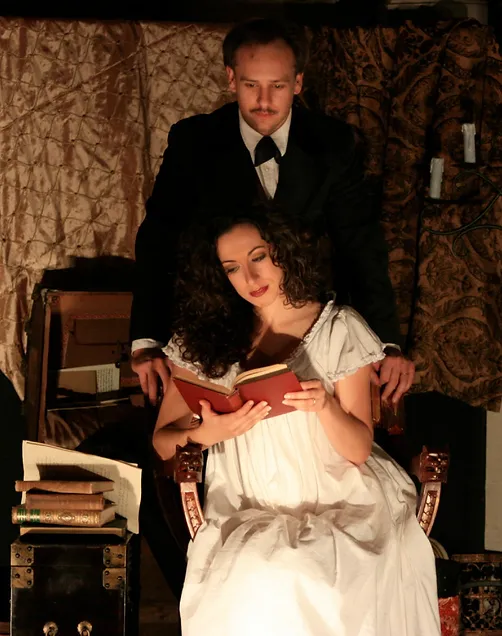 "A perfect storm of theatre!"
– ChicagoStageReview.com