Playwright
I am an award-winning playwright specializing in adaptations. From Shakespeare to Poe to Agatha Christie, my goal is take the excitement and energy that exists in one format (a novel, short stories, Shakespearean drama) and translate all of that into a theatrical form that engages modern audiences while also remaining eminently affordable to produce. Scroll down to browse all my works, and click through to read more about each of them.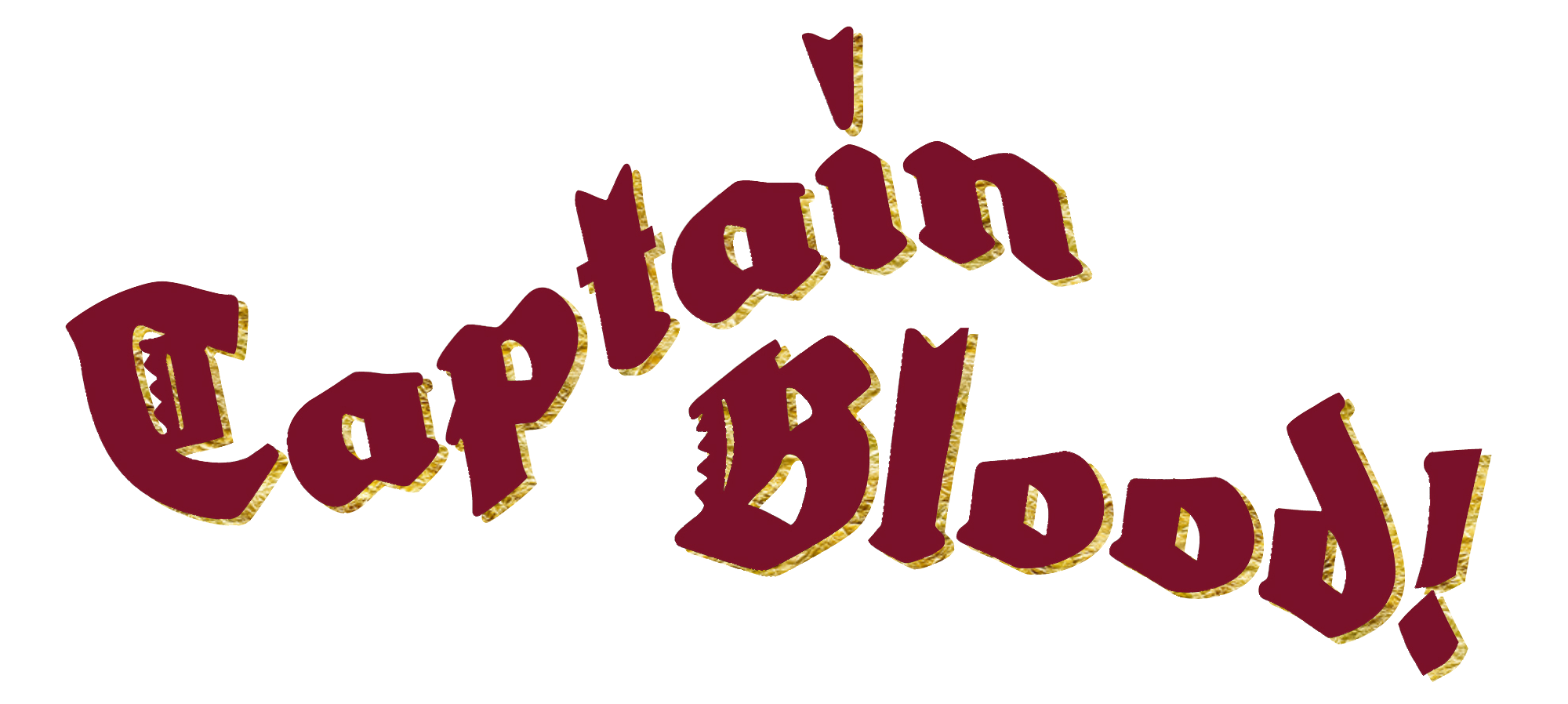 My personal favorite (so far!) is my adaptation of one of the greatest pirate stories of all time: Captain Blood!  Familiar to most as both a novel by Rafael Sabatini and as one of Errol Flynn's greatest cinematic triumphs, this rollicking tale of the seas spans multiple continents and all corners of the Caribbean Sea. With a flexible cast (as small as 8, as large as…how many do you wish to cast?) and a single unit set, this production allows for the fun of thrilling sword fights, exciting sea battles, and a touching romance with a heroine every bit as bold and capable as Blood himself, this play gives a theater a chance to let all of their actors buckle their swashes! I invite you to check out Captain Blood
The Secret Council
In my adaptation of The Secret Adversary, Agatha Christie's second novel, I endeavored to create a show that was not only much more quickly paced than most stage versions of Christie's works, thus keeping the audience fully engaged and on the edge of their seat, but also to create a show that was much more affordable to produce than most Christie works. With a cast size of 6 and a single flexible unit set, this play is the one that will fill the seats without breaking the bank. I invite you to check out The Secret Council.

Another way of making classic literature more accessible is embodied in my adaptation of the life and works of Edgar Allan Poe. By combining a number of Poe's stories and poetry with elements of his own tragic life and doomed love for his child bride Virginia, I was able to provide the audience a deeper insight into the man all too often written off as simply "crazed." By making it a site-specific play that can be adapted to multiple spaces (an historic mansion, a warehouse, a school, an office building), I was also able to add an extra element of fun and energy. I invite you to check out The Madness of Edgar Allan Poe: A Love Story.
Cymbeline
In adapting Shakespeare, the goal was to make some of his problematic works more accessible. This might mean taking a drama like Cymbeline and finding a way to cut to the core of the story and setting it in a more familiar context for modern audiences. In both of those cases, turning them into musicals was also a part of the key to making them even more accessible. I invite you to check out Cymbeline: A Musical Fairytale.
Shrew'd
In another, it might mean taking a problematic Shakespeare Comedy like The Taming of the Shrew and reworking it to take a new look at both Kate and Petruchio while translating it to 1930's Chicago. In both of those cases, turning them into musicals was also a part of the key to making them even more accessible. The script for Shrew'd, a musical adaptation of The Taming of the Shrew, is available upon request.