Unjustly sentenced to slavery on a Caribbean island, the bold Dr. Peter Blood falls in love with the lovely Arabella Bishop, the lady of the plantation. When Blood escapes and takes up the life of a pirate, it appears fate has separated them forever…or has it? Filled with swordfights and pirate battles, love and treachery, and even a song or two, Captain Blood! is a pirate adventure perfect for the whole crew.
Captain Blood! premiered at First Folio Theater in January, 2017. Originally performed with a cast of 11, the script is flexible and can be performed by as few as 8 or as many as your stage can hold. How large do you want your pirate crews to be? The script also suits both gender non-specific and ethnic non-specific casting.
So if you're looking for an action packed, romantic comedy that gives you totally flexibility for diversity in casting, Captain Blood! is the script you have been looking for.

Dr. Peter Blood: The hero, in the mold of Errol Flynn! What more needs to be said?
Arabella Bishop: Mid-20's, which was old for an unmarried woman of her time. "She used with all men a sisterly frankness which in itself contains a quality of aloofness rendering it difficult for any man to become her lover."
Colonel Bishop: Sadistic plantation owner, Arabella's uncle
Governor Steed: Pleasant but ineffective governor of Port Royal, Jamaica
Hagthorpe (Narrator 1): bumbling sailor
Wolverston (Narrator 2): the one-eyed giant
Ogle (Narrator 3): gunner; has been around naval ships his entire life
Pitt: navigator; former Midshipman, so he's of the upper middle class, son of a successful merchant
Gardner: a clever slaver, but a bit of a whiner
Plummer: the cruel and sadistic overseer
Dr. Whacker: An officious, vainglorious man whose intelligence is even less than his detractors credit him for.
Don Diego de Panadero, Captain of the Cinco Llagas (The Five Wounds, referring to the five wounds of Christ): Aristocratic, scheming, a man not to be trusted
Esteban de Panadero: Young son of Don Diego
Don Alán de Panadero, brother to Don Diego and Captain of the Encarnacion: the twin to his brother in every way
Lord Julian Willoughby: in his 30's or 40's; representative of the English Crown; an elegant but down-to-earth member of the ruling class; he carries himself with the easy assurance of a man of rank; a possible rival for Arabella's affections
Misc. Pirates, Sailors, and Citizens of the Town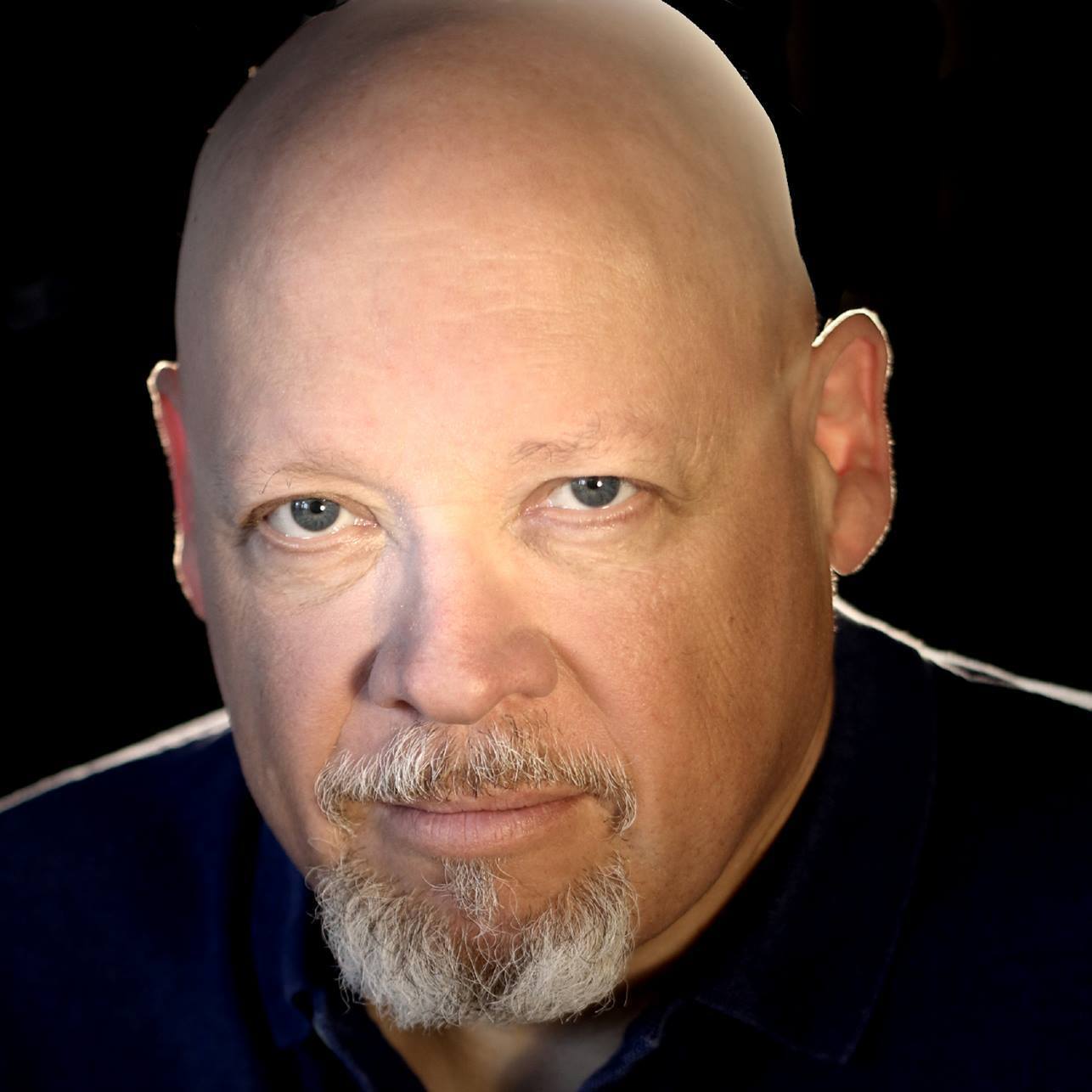 DAVID RICE is a playwright specializing in adaptations, whose works include Captain Blood!, Cymbeline: A Musical Folk Tale (Jeff Awards – Original Adaptation and Original Music), The Madness of Edgar Allan Poe: A Love Story (Jeff Nomination – Original Adaptation), The Castle of Otranto, and Dean Monti's Why Dogs Don't Talk. He is the Executive Director and Co-Founder (with his late wife Alison C. Vesely) of First Folio Theatre, where he has produced over 50 productions which have earned 36 Jeff Nominations and 5 Jeff Awards. David is a proud member of both the Dramatists Guild and Actors Equity Association.




Original Production dedicated to the memory of Alison C. Vesely, Founding Artistic Director of First Folio Theatre, who was a key part of the original development of this script.
Original Production Cast
(featured in videos & photos)
Nick Sandys (Captain Blood)
Heather Chrisler (Arabella)
ENSEMBLE: Aaron Christensen, Austin England, Christopher W. Jones, Sam Krey, Kevin McKillip, Jennifer Mohr, Amanya Narula, Jaq Siefert, Chris Vizurraga
Original Production Staff
Directed by Janice L. Blixt
Scene Designer: Angela Weber Miller (USA 829)
Original Music & Sound Design: Christopher Kriz (USA 829)
Combat Design: Nick Sandys
Lighting Design: Greg Freeman
Properties Design: Scott Leaton
Projections Design: Erin Pleake
Costume Design: Alexa Weinzerl
Stage Managers: Amy Creuziger, Sarah West